Everyday hygiene and safety products for indoor and outdoor use
The best Nature has to offer, in products packed with beauty
Make your order even more special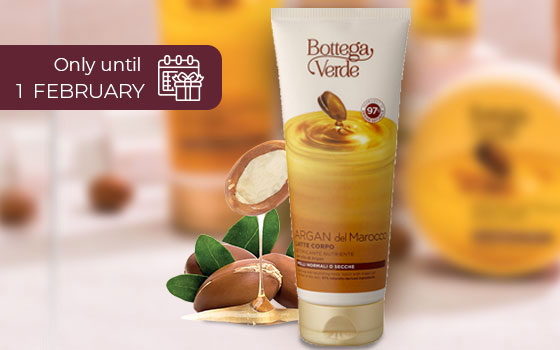 Argan Body Lotion 30 ml
Nourishment and protection for the skin
making it softer and visibly more nourished immediately!
Find out more »
Free

Kit de 5 cosméticos
Crema de manos, leche corporal, desodorante, gel
de baño y ducha y eau de toilette... ¡indispensables
para llevar siempre contigo!
Find out more »
Por solo

3,99€
Vivi il Natale a 360°
Con il Virtual Tour sarà come fare shopping in negozio…ma da casa!
Find out more »
Regala una Gift Card!
Un regalo semplice, veloce ma che verrà sicuramente apprezzato!
Find out more »